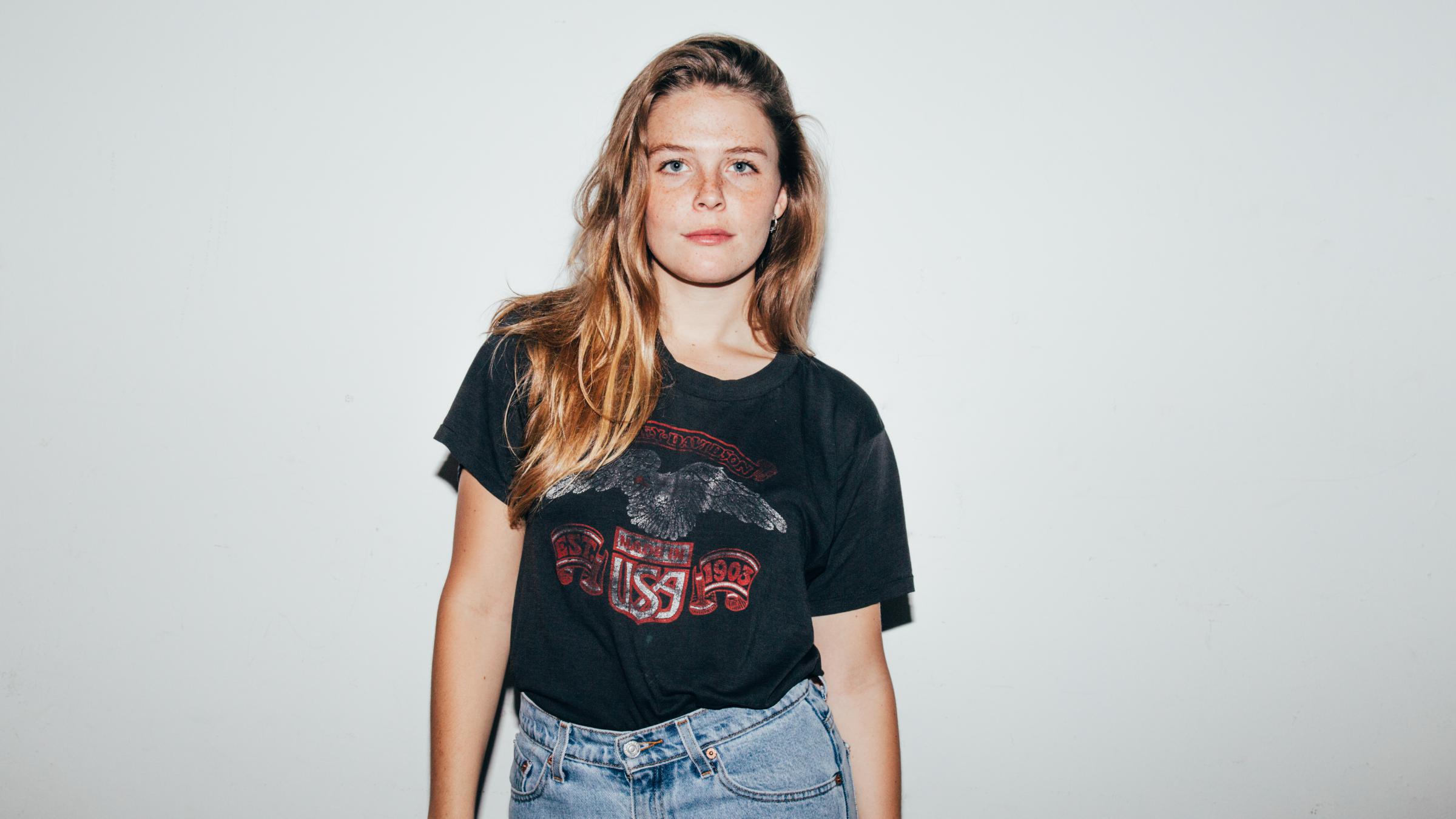 ABOUT MAGGIE ROGERS
Maggie Rogers came to light just a few years ago in 2016 and her online media attension was instant in response to a YouTube video. Maggie sat in class in University as they had a masterclass take place from none other than R&B Hiphop producer and artist, Pharrell Williams.
Just as Pharrell was taken back in his chair from her natural and raw quality and production talents, so was the rest of the world and the YouTube video was a viral sensation pretty much overnight.
Continuing her path in pursueing a career in music, Maggie Rogers kept on creating her beautiful songs and staying true to her self through everything she does. Her ability to showcase herself as a true artist has captivated the hearts of many and she has become an inspiring artist on the mainstream music scene.
Such as many breakthrough artists do, Maggie Rogers has given to the world something totally fresh and new as she combines her country folk background with her love for electronic dance music. A blend that rarely fits so well together, but Maggie has made it work and the energy surrounding her records and live performance is truly electric.
BACKGROUND
Nature and the outdoor lifestyle was very much a part of Maggie Rogers childhood as she grew up along the banks of Miles River, Maryland and attended camp, which she often talks about having a massive impact on her creative outlook. As well as her surroundings, music was a solid part of her everyday experience as her Mother would play neo-soul artists such as Erykah Badu and Lauryn Hill, sparking Maggie's love for female power.
Whilst attending high-school, Maggie learnt to play a variety of instrumetns from harp to banjo and also sang in the choir, these experiences really deepened her understanding of music and with now her musical talent, she began to write folk inspired songs, with her influences mainly from the legendary names such as as Neil Young and Joni Mitchell.
She had self-written and produced two albums within the folk genre, but it wasn't until a trip to study abroad and attended the night clubs of Berlin where her true sound was born. After discovering her love for dance and the eye opening experience of understanding why people love electronic music so much, Maggie Rogers quickly realised that she didn't need to hone into one genre and could create a soundscape that included it all. From R&B to soul, to folk, to pop, to electronic and more - she highlights on all of her inspirations listed above, along with Patti Smith and Bjork.
MUSIC RELEASES
Since her success after the YouTube hit, Maggie Rogers had a clear idea in place for what her future would look like and began writing and piecing together her first EP in 2017, Now That the Light is Fading, a sensational record that enticed all kinds of music fans across the board.
After it's release, Maggie Rogers churned out hit after hit with her singles such as the already much loved and heard "Alaska" along with music video's to suit her bohemian and nature inspired style.
All of her singles were played over and over by radio stations around the world and in 2019 she released her major debut album, Heart It In a Past Life, the record hit the number two position on the US Billboard charts and sparked her mainstream career.
With performances across North America and the rest of the world, Maggie Rogers has become a globe success! Seeing her live in concert is a special experience that everybody must endure at least once.
Her Synesthesia abilities to see colors through listening to music is showcased at her live shows as she uses color in her outfit and makeup and also uses a lot of textures in her clothing to bring all the senses to life.
If you love her music and can't wait to see what Maggie Rogers has in store then keep up to date with her tour listings for the chance to catch her live in concert! You won't regret it as Maggie Rogers always gives a memorable and magical night of pure joy and entertainment!